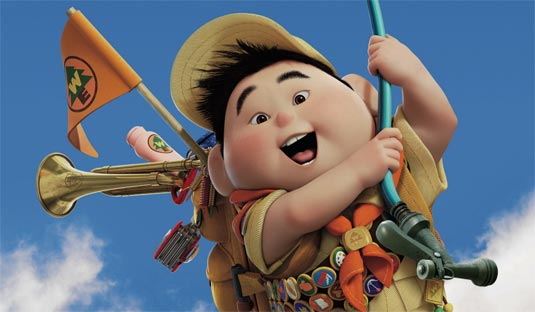 Tonight i went to see what is probably one of my favorite movies to date - UP. I saw it on the fancy new 3D/4K screen. I laughed. I cried. I sobbed a little bit. And then i guffawed. It was wonderful. On top of all that, i was able to enjoy a tall ice cold glass of Blue Moon and a delicious artichoke/tomato/goat cheese pizza (ok and yes, maybe some chocolate cake and ice cream as well) whilst enjoying the flick. What a perfect evening.
As S and i walked out of the theater, we heard the torrential downpour that apparently had made its way down from North Texas. I was thrilled, of course, as i love thunderstorms and was insanely jealous of all the rain Dallas was getting. Unfortunately, the parking lot is large, and i wasn't entirely sure of the exact location of my car. That's ok - S suggested we run to hers and then she'd drive me to mine. Great idea.
Now, this wasn't just rain, it was fat rain. You now the kind that gets you wet no matter how fast you run or how long you're outside? Yeah. Here I am in my white denim shorts and black American Apparel sexuali-tee (LOVE those btw), clutching my Louis Vuitton Speedy 30 with one hand and my leftover pizza in another, frantically running towards S's car. Suddenly i see my car not far in the distance and scream a goodnight/talk to you later to S and haul it.
Guess what? It's not my car. I can't find my car ANYWHERE. It's raining so hard i can barely see. Headlights flash in every direction. I'm soaked to the bone and starting to freak out. And as i run up and down the aisles of the parking lot, my white denim shorts, growing heavy with wetness, start to slide down my hips. Suddenly i feel them fall. To my ankles. In the pouring rain. With tons of people around me running to their respective cars (b/c unlike moi, they remember where they parked) and driving away. Hands full i have to stop, put my stuff down on the trunk of another car and desperately try to pull up my shorts. Meanwhile i'm getting wetter, if that's even possible, which i don't think it is.
Eventually i found my car, threw Lola's blanket onto the driver's seat, wrapped myself up in a beach towel (thank G these were in my backseat!), put the keys in the ignition and started to laugh. Hysterically.
I swear, these things only happen to me...
NOTE: When my shorts hit the pavement, i couldn't help but think, "Phew - thank GOD i'm not one of those girls who wears dental floss on a daily basis or this situation would be 100x more embarassing." You know what i mean.